smccobbhubbell - etsy
I'm so excited! I just purchased my tickets for opening day of Breaking Dawn. I was hoping to actually do the midnight showing the night before but my old ass just doesn't want to be up that late on a Thursday night.
I love going to these movies on opening night because it's so fun to be there with all the teenage girls squealing every time Jacob or Edward come on screen and cheering when they win out.
I'll admit, these movies don't have the best acting, but come on. If we can't lose ourselves in something silly, what fun is there in life? And sorry but I like the fantasy of being taken care of by a super strong, super hot, super rich immortal guy that sees no one else but me. Um yeah, I'll take one please.
Plus - this is the one we've all been waiting for. Bella and Edward FINALLY get to do it. Geeze, only took ya four books! Talk about foreplay. tee hee
The pics are Breaking Dawn goodies on
etsy
right now. I'm going to have to order Dollish Polish's Breaking Dawn limited edition polishes. The grey one, "The Cullens", looks amazing. And really, what self-respecting goth girl can live without a pair of vampire fang earrings?
Cheers!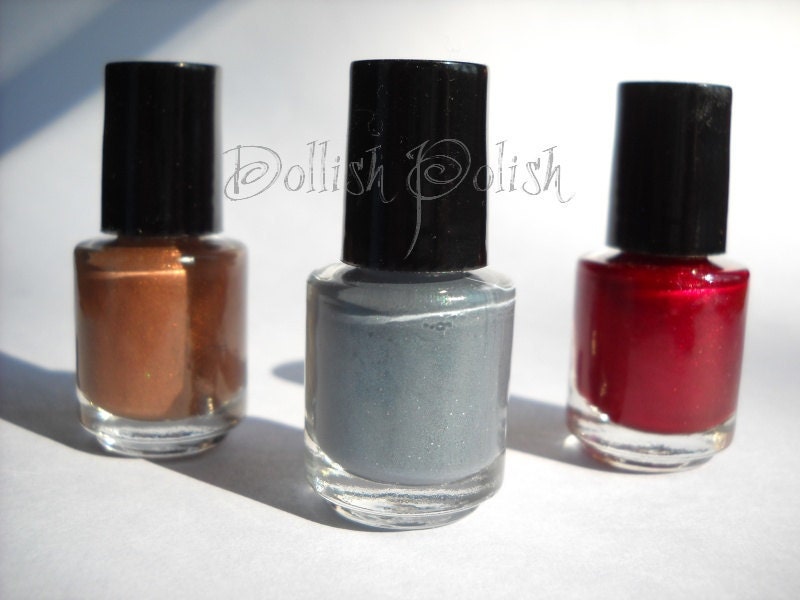 Limited Edition Breaking Dawn Franken Polish Trio

-

Dollish Polish

- etsy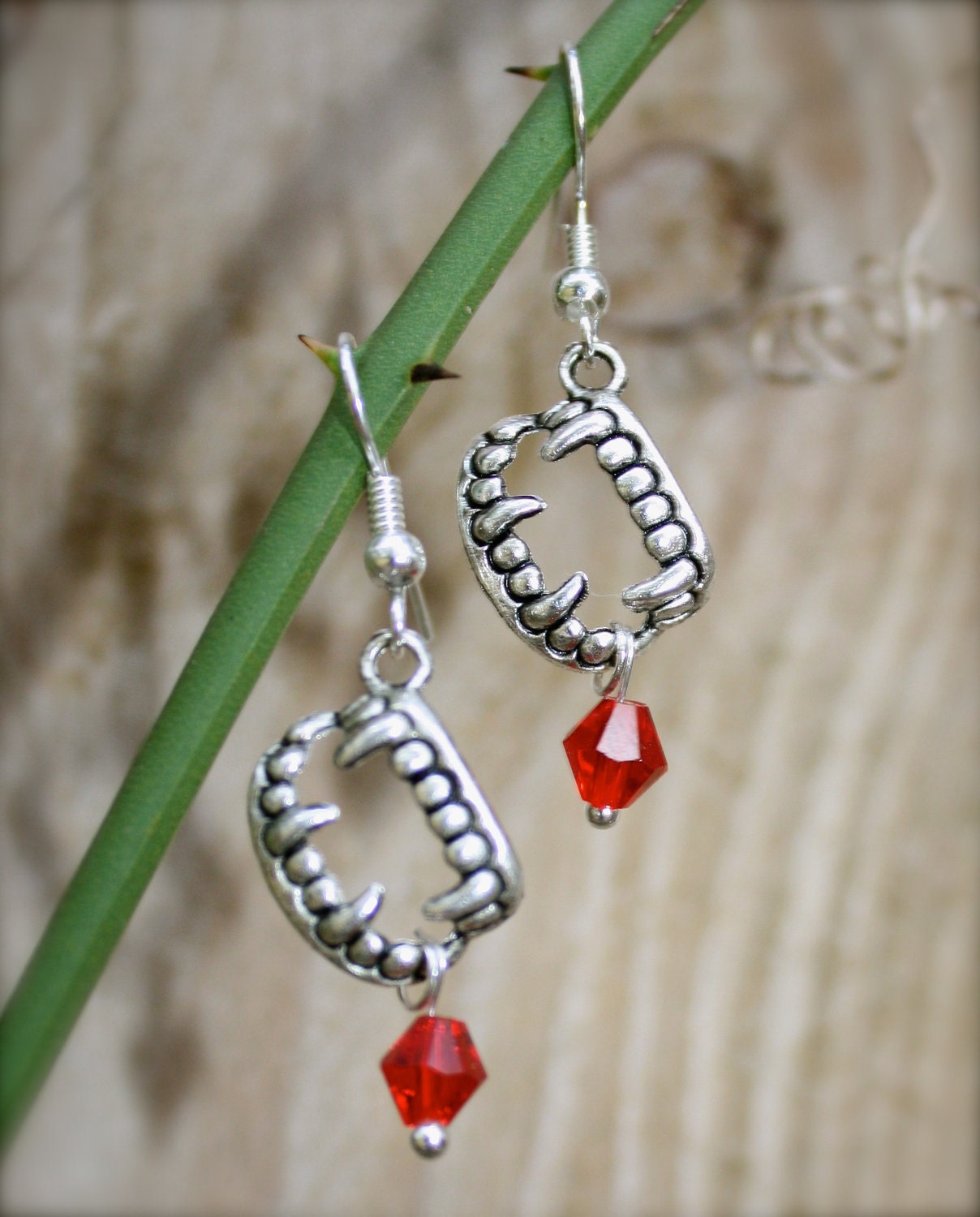 TWILIGHT Vampire Inspired Earrings
-
Okrrah
- etsy